John A. Laurie, Chief Executive Officer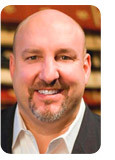 John has been the owner of Jack Laurie Group since 1995. The company has grown and changed a lot under John's leadership. In 1995, the company had eight employees; now it has more than 200. The company used to only sell and install "soft flooring." Now, JLG is one of the largest specialty contractors in the state with a comprehensive offering of construction services including all types of flooring, walls, ceilings, furniture and maintenance. John graduated from Purdue University in 1986 and worked at Procter and Gamble and Cintas before joining JLG. John is married and has three beautiful children: Edie, Kat and Xander. In John's free time, he enjoys spending time with his family.
---
Dave Foellinger, President and Chief Operating Officer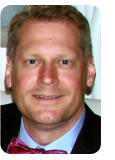 Dave has been with Jack Laurie Group since early 1999. In addition to his current role, Dave has held the positions of director of branch development and general manager of the Indianapolis operation. As president and COO, Dave is responsible for the financial performance and continuous improvement of all JLG business units. Prior to coming to JLG, Dave worked in manufacturing production management. He holds degrees from both Purdue University and Indiana University, but his loyalty lies with the Boilermakers. He has been married to Kate since 1993, and they have been blessed with three wonderful children. When time permits, Dave enjoys attending his children's activities, reading, as well as collecting and playing his guitars.
---
Tom Postell, Vice President of Operations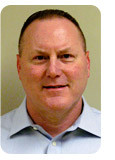 Tom joined the Jack Laurie Group in 2009. Tom comes to Indiana via Texas where he earned a Bachelors Degree in Business Administration from the University of Houston. Tom began his operational career with Solvay S.A., a worldwide leader in chemical, plastics and pharmaceutical manufacturing. After 11 years at Solvay, Tom joined Wisenbaker Builder Services, Inc., a global direct source supplier of building products with operations in Texas, Brazil & China. Tom managed the operations of a $36 million/110 man installation division of Wisenbaker for a decade. We are very thankful that Tom's wife is from Central Indiana and wanted to return to the Hoosier state. We actively recruited Tom to join our team which he did in 2009. Tom is now our Vice President of Operations. His extensive experience in the planning, staffing and leading of production and installation teams, uniquely qualifies him to develop a world-class operations. Tom is married and has three beautiful children. He enjoys Texas football and spending time outdoors.
---
Tony Shepard, Vice President Sales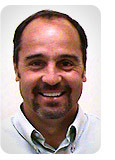 Tony joined Jack Laurie Group in 2003 and held the positions of installation service manager, business development manager and vice president of operations before his current role as vice president of sales. In this role, Tony is responsible for all the company's business development managers and the execution of the company's sales and marketing plans. Tony graduated from Purdue University in 1986 with a bachelor of science degree in technology. Through the years, he has worked as plant manager and new product development chairman at Coachmen RV Company in Middlebury and factory manager at Precision Scientific in Chicago. He also has worked in sales positions at McFarland & Associates and Lafayette Steel Sales. He is married with five children and enjoys any time he has with his wife and children, as well being outdoors, running and exercising.
Dan Skiba, Chief Financial Officer
---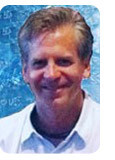 Dan Skiba brings 23+ years of business acumen as a C.P.A. with extensive and varied financial and operational expertise. His career has been highlighted by executive management roles at both publicly and privately held companies, including Conseco, Inc. (later renamed CNO Financial Group, Inc.), Royce, Inc., and Hardin Geothermal, LLC, and by diversified public accounting/auditing/consulting experience at KPMG, LLP. Dan graduated from Indiana University with a degree in Accounting in 1989, and benefits from an experience base that has canvassed many industries, including geothermal, retail, manufacturing, consumer finance, insurance, real estate, automotive, banking, agribusiness, pharmaceutical, not-for-profit, and state & local government. He currently serves on the Board of Directors for Geothermal Innovations, LLC and has served on the Board of Directors for the Indiana CPA Society. Dan is married and has 4 children … he enjoys spending the vast majority of his free time with them, along with coaching, volunteer work at St. Malachy Catholic Church, music, Notre Dame football, and White Sox baseball.
---
Jeff Capuano, Vice President Estimating/Project Management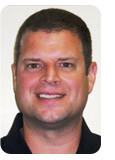 Jeff has been with Jack Laurie Group since January 2002. He started as a project manager and worked his way up through the ranks, filling the roles of senior project manager and general manager of the Indianapolis office before his current role. As vice president of estimating/project management, Jeff develops, trains and oversees all project managers and estimators to ensure all budgets are met and all customers are serviced to the high level that JLG expects. Prior to working at JLG, Jeff was in the concrete restoration business and got his career started in the retail flooring business. He attended Vincennes University and IUPUI and is married with two beautiful daughters. In his spare time he enjoys mountain biking, fishing, playing basketball, and attending any Notre Dame and Colts football games he can.
---
Brian Collins, Director of Human Capital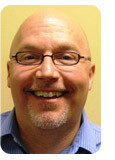 Brian Collins joined Jack Laurie Group as director of human capital in 2010 after having worked with JLG for a decade as a vendor/consultant. He has worked in all aspects of human capital strategy over the past 20 years. Brian is a certified personnel consultant and has significant experience in the areas of employee relations, employee development, enterprise recruiting, tactical recruitment, retention strategies, strategic sourcing methodologies and leadership coaching/development. Brian is a graduate of Indiana University with a bachelor's degree in journalism. He is also the co-founder and past president of the Human Resource Professional Development Association (HRPDA), an Indianapolis-based chapter of the Society of Human Resource Managers (SHRM).