Noblesville, IN Carpet Flooring
Carpeting flooring has withstood changing design trends and emerged as a lasting choice for comfort in Noblesville, IN, homes.
At Jack Laurie Home Floor Designs, we offer premium carpet flooring products and installation. Our local showroom on East 82nd Street is stocked with all varieties of carpet flooring styles, colors, and patterns, from plush and fun to durable and modern.
Contact us today or visit our showroom for a free consultation with our in-house flooring specialists about your new carpet flooring in Noblesville, Indiana.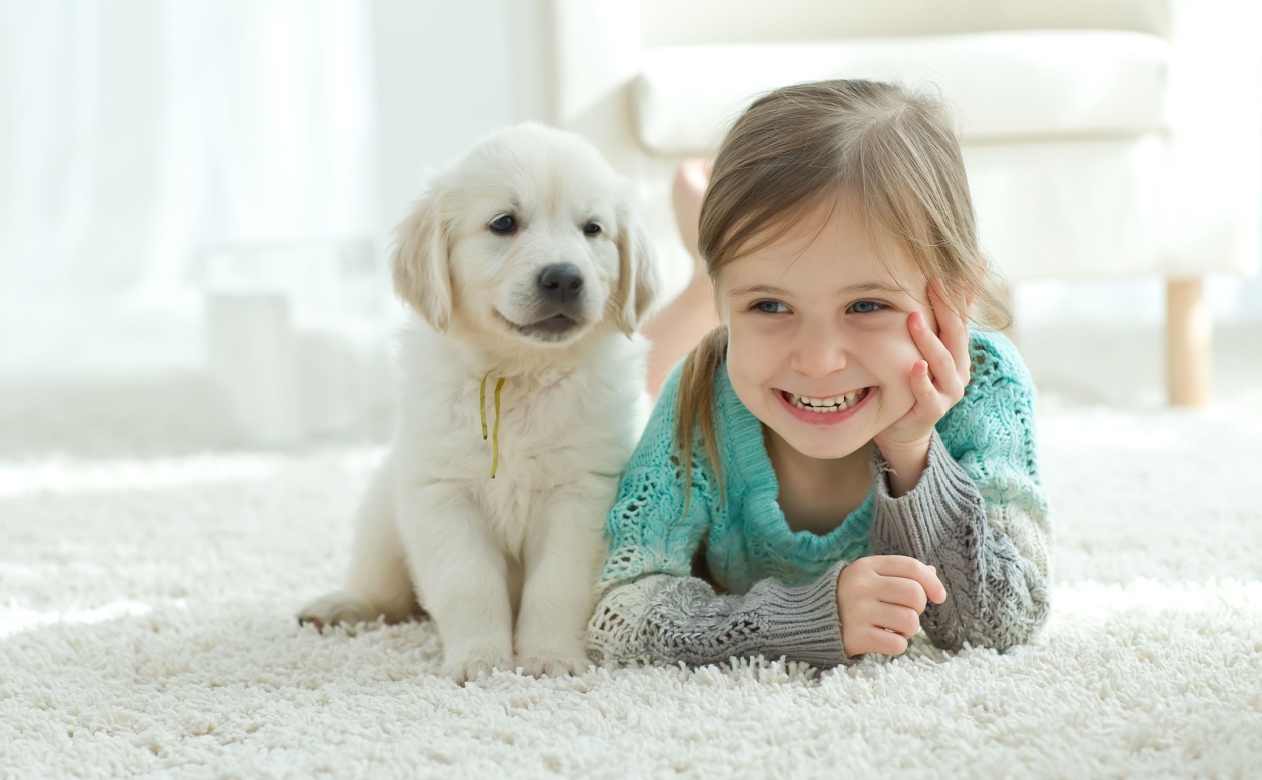 How Does Carpet Transform a Home?
Our inventory of carpeting offers a host of benefits, including:
Increased Comfort
Nothing feels better on our feet than the warmth and softness of carpeting. Perfect for bedrooms and living rooms, carpet flooring can bring a new level of relaxation to indoor spaces designed for lounging.
Less Noise
Your bustling household can generate a lot of sound, but this doesn't have to ruin the peaceful atmosphere you desire. Installing new carpeting increases your home's natural insulation, as carpet flooring absorbs excess noise, especially in larger homes.
Improved Durability
With new innovations in the design and manufacturing process, carpet flooring is more resilient than ever against high-traffic areas and tough treatment. Children, pets, spills, and heavy furniture are no match for this improved durability.
Better Prices
Compared to other modern flooring products, carpet is one of the most cost-effective options on the market. With a range of styles to choose from, you can stay within budget while still meeting your flooring needs.
Jack Laurie Home Floor Designs offers a wide range of carpet flooring, so you can embrace the interior designer within. Stop by our local showroom to start exploring our vast selection today!
Carpet Products Built to Last
Jack Laurie Home Floor Designs' flooring associates are here to help you navigate our overwhelming amount of carpet flooring products, which include:
Saxony Carpet: Velvety smooth on top – strongly stitched on the bottom. Saxony carpet flooring combines luxury and strength.

Berber Carpet: Low maintenance and naturally durable, Berber carpet flooring is the perfect fit for spaces like hallways where daily foot traffic is guaranteed.

Patterned Carpet: Carpeting doesn't have to be boring. Patterned carpet flooring can bring visual depth and bold aesthetics to every room in your home.

Loop & Cut Carpet: What if we told you that your carpeting could be snag-free? Loop & Cut Carpet flooring is engineered to resist wear and tear, especially snagging.

Frieze Carpet: A luxury carpet style fit for the most elegant indoor spaces, Frieze carpet flooring is made from a silk-like material for a smooth foundation for your Noblesville home.
Want to know more about our diverse carpet offerings? Visit our showroom or give us a call today to speak with one of our local flooring experts.
Carpet Installation by Experience Professionals
Choosing the right carpet is an important step in your flooring project process, but so is performing a proper installation. Jack Laurie Home Floor Designs's professional carpet flooring installation is the #1 m me job right the first time. But, if you're left unsatisfied with our work or your choice of carpeting for any reason, our Ultimate Confidence Guarantee ensures you'll receive a complimentary replacement. Simply contact us within 30 days of your initial installation appointment.
Schedule your carpeting installation with Jack Laurie Home Floor Designs today.
Jack Laurie Home Floor Designs' Trustworthy Carpet Flooring Solutions
Are you ready to bring beautiful carpeting out of your dreams and into reality? At Jack Laurie Home Floor Designs, our carpet flooring solutions will do just that. Since 1950, we've been dedicated to improving the comfort and style of our customers' homes. Our team believes that no homeowners should be left with uncomfortable, outdated flooring.
Contact us today for affordable carpet flooring products for your Noblesville, IN, home.