Noblesville, IN Hardwood Flooring
Ready to enhance your Noblesville, IN, home? Tired of outdated flooring that clashes with your new style? Jack Laurie Home Floor Designs has the solution.
We offer stunning hardwood flooring products and installationservices to take your home to the next level. As the top flooring company in the area, we have the knowledge and experience to bring even your most complex flooring visions to life. It all starts with a consultation with our friendly flooring associates at our local showroom on East 82nd Street.
Stop by our store today for hardwood flooring in Noblesville, Indiana.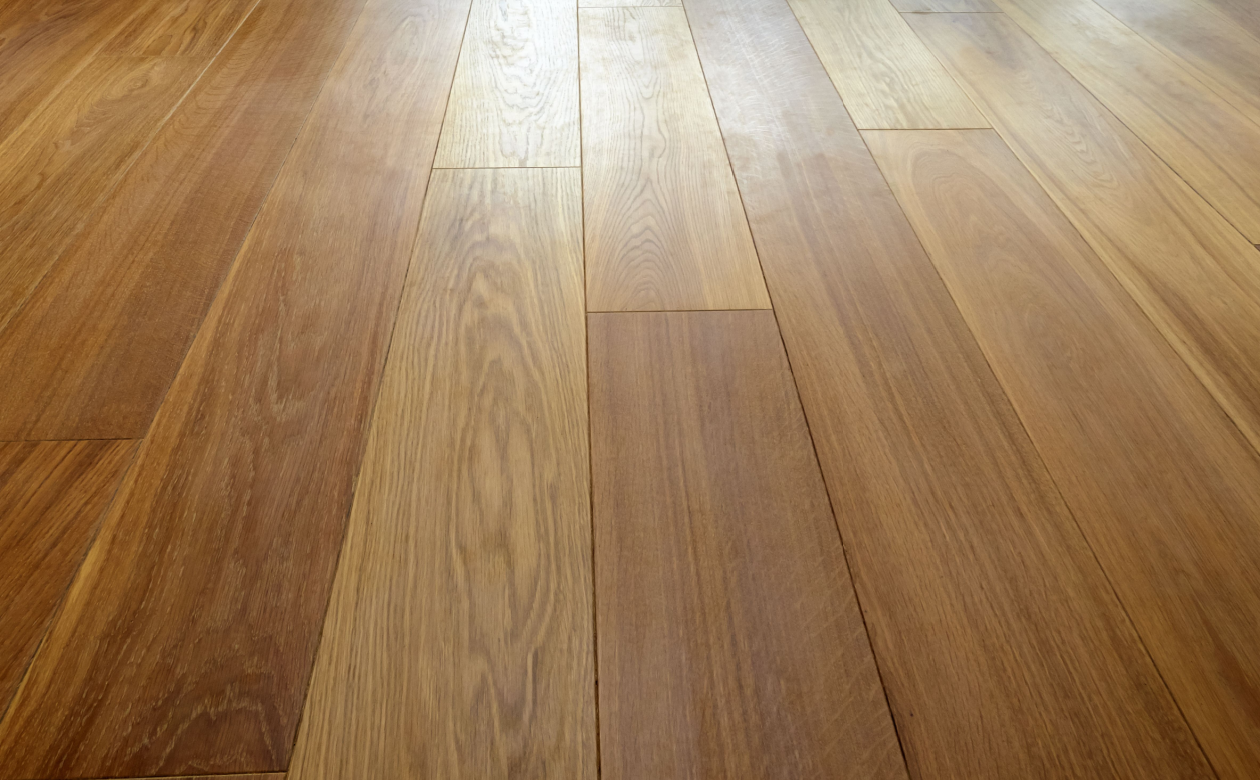 The Benefits of Hardwood Flooring
For decades, hardwood flooring has reigned supreme as a premium flooring product. With a natural elegance and essence of sophistication, Noblesville homeowners will experience a wealth of benefits when they upgrade to hardwood floors, including:
Lasting Strength: With proper installation and maintenance, hardwood flooring can stand up against heavy traffic for long periods.

Aesthetic Appeal: The smooth, shiny surface of authentic wood floors is unparalleled in elegance and charm.

Improved Resale Value: Often the first step in selling your home begins years before you're ready to move with small home improvements. Adding hardwood flooring to your seller checklist is an easy way to raise your property value.

Better Indoor Air Quality: Unlike other flooring options which have thick fabric or grout lines, the smooth surface of hardwood doesn't trap dirt, dust, pet dander, and other airborne contaminants, so you can breathe better at home.
Our Hardwood Flooring Inventory
At Jack Laurie Home Floor Designs, we only carry flooring from the top brands and manufacturers in the industry, so you get superior products for affordable prices. Our local showroom is stocked with a wide array of hardwood flooring that caters to any style and function needs you may have.
But shopping for hardwood can be a much more in-depth process than some other styles with so many options to choose from. Our local flooring specialists will be by your side the entire time so you can make an informed decision, including the type of wood and manufacturing style you prefer.
Types of Wood
We carry diverse wood species, each with its own unique characteristics, such as varied colors and patterns. You will find the following options in our showroom:
Birch

Hickory

Ash

Oak

Mahogany

Walnut

Maple

Acacia
Manufacturing Styles
Most hardwood flooring is produced using one of two distinct manufacturing methods, including:
Solid Hardwood Flooring: One single, solid piece of wood is repeatedly sanded and refinished to create a sleek, highly durable flooring product.

Engineered Hardwood Flooring: Thin strips of real wood veneer are layered on top of plywood or high-density fiberboard core for improved moisture resistance.
Visit our local showroom to find your dream hardwood flooring today.
The Installation Process of Hardwood Flooring
Jack Laurie Home Floor Designs' professional installations begin before you even purchase your new flooring. We will visit your home for a precise in-home measurement, so you only buy what you need.
Then, we'll return after your shopping is done for a hardwood flooring installation you can trust. Our skilled installers are trained to place every type of flooring in our showroom in a variety of spaces, from small bathrooms to crowded kitchens. We do our work with efficiency and always clean up after ourselves so the disruptions to your household's routine are minimized.
After the installation, if you're not happy with your new flooring for any reason, you have 30 days to call us for a free replacement as a part of our Ultimate Confidence Guarantee.
Contact Jack Laurie Home Floor Designs today to schedule your hardwood installation in Noblesville, IN.
Hardwood Flooring Solutions For Every Homeowner in Noblesville, IN
Jack Laurie Home Floor Designs' reputation for success stems from our commitment to our customers' satisfaction from the design phase through installation. Since 1950, we've provided residents of Noblesville with high-quality hardwood flooring solutions. Contact us to kickstart your next flooring project today!