Laminate Flooring in Indianapolis, IN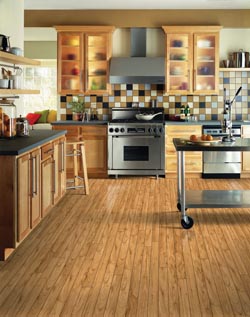 Enhance the atmosphere of every room in your home with strong and stylish laminate flooring in Indianapolis, IN. Our locally owned store hosts a team of knowledgeable flooring specialists to help you create a beautiful and functional living space for your family and friends. We guide you every step of the way with your new flooring—from selection to installation. Whether you prefer the look of classic hardwood floors or the unique designs that tile flooring brings to a room, our crew sells and installs a vast selection of laminate wood flooring and laminate tile flooring styles that are sure to fit your needs in looks, performance, and price. Jack Laurie Home Floor Design has everything you need!


Laminate Wood Flooring Resembles Hardwood
Bring the beauty and elegance of hardwood laminate flooring into your home with ease. Our laminate wood flooring products give your room the sleek, natural look of hardwood with almost no maintenance. Laminate wood adds the visual appeal of a classic, traditional home while combining the contemporary convenience of easy maintenance for the homeowner. With its quick and simple cleanup, it's easy to enjoy the charm it brings to every room.
Because they are made from pressed wood, laminate wood floors have the extra resistance needed to prevent scuffmarks and scratches that tend to happen over the years. The protective laminate also prevents any moisture from going under the floorboards and causing rot, thereby offering you significant savings in future repairs and replacement costs.
Transformative Laminate Tile Flooring
Upgrade your home with one-of-a-kind, modern designs when you purchase and install our laminate tile flooring. Made from the most durable materials in the industry, laminate tile gives you a floor surface that lasts for years to come. Laminate does not crack over time and remains in immaculate condition, despite the usual wear and tear that comes from heavy foot traffic.
Additionally, laminate tile gives you the freedom to remove and replace individual tiles without tearing up your entire floor surface. Its smooth texture makes it easy to clean, sweep, and mop, as there are no grooves anywhere on its surface. In addition, laminate tile resists all stains and dirt, making it a simple solution to keeping your floors pristine and your home looking beautiful.
The Value of Laminate Floors
Laminate floors provide incredible value for your home as well as your budget. Our products bring a beautiful aesthetic appeal to every room in your house, while also providing a level of durability that is hard to top. Our professionals help you choose the exact style that matches the decor of any home while fitting your specific lifestyle. Additionally, we offer only the best laminate flooring and highest quality products from the most sought-after brands in the industry, including:
Shaw
Mannington
Mohawk
Pergo
HomeCraft
Armstrong


All-Inclusive Laminate Flooring Installation
Choose the perfect laminate flooring installation for your home. Our expert technicians install your flooring quickly and efficiently for your convenience. We are proud to utilize the latest equipment available in the industry to give you a phenomenal finish every time. Plus, we offer the industry's best guarantees for our flooring products and services. Ask us about our Ultimate Guarantee when you come in to peruse our collections.

Contact us today to create a bold, new look for your home with our assortment of laminate flooring products. We are proud to serve a vast range of clients throughout Indianapolis, Carmel, Zionsville, Fishers, and Westfield, Indiana, as well as the surrounding areas.