Laminate Flooring in Indianapolis, IN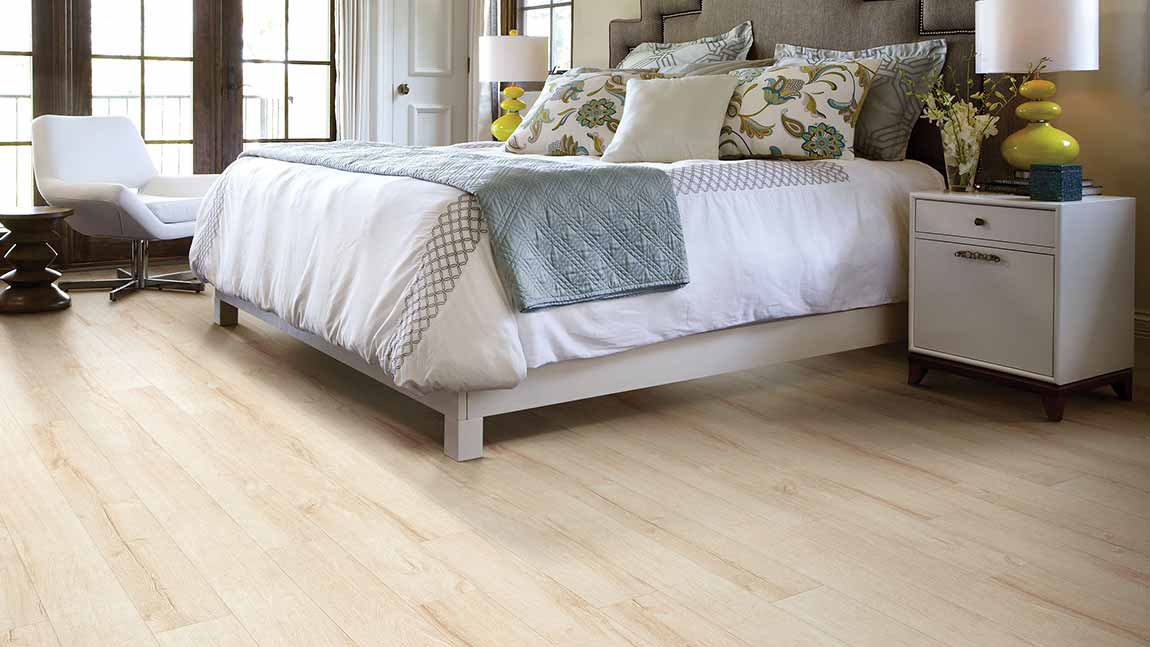 Welcome to Jack Laurie Home Floor Designs, your trusted destination for premium laminate flooring solutions in Indianapolis, IN. Our dedicated flooring specialists are committed to providing you with comprehensive guidance and expertise on all aspects of laminate floors.
Visit our conveniently located Indianapolis showroom to explore our extensive collection of exquisite laminate flooring options in various styles, patterns, and captivating colors. From the timeless elegance of classic hardwood to the enduring charm of ceramic tile aesthetics, our laminate floor selection offers something for every taste and preference.
When you choose Jack Laurie Home Floor Designs for your laminate flooring needs, you're opting for exceptional quality, durability, and style. Discover the transformative power of laminate floors in creating the perfect ambiance for your home or business. Let us help you achieve your dream flooring vision with our stunning laminate floor options, backed by our unwavering commitment to excellence. Experience the beauty and versatility of laminate flooring with us today!
What is Laminate Flooring?
Laminate, a cost-effective alternative to hardwood flooring, boasts a solid appearance and consists of four distinct layers. It's an ideal choice for larger homes or commercial offices due to its affordability. The base layer safeguards against moisture, while the core layer handles heavy foot traffic. To protect against stains and damage, the wear layer is reinforced with melanin resin and aluminum oxide, allowing for various decorative top layers that convincingly replicate wood or stone.
Laminate flooring is crafted using either the direct or high-pressure method. The high-pressure method fuses individual layers for greater density, making it suitable for high-traffic commercial areas. On the other hand, the direct-pressure method creates common laminate options for homes and general living spaces.
What sets laminate apart from natural alternatives like vinyl is its four-layer construction. The base and core layers provide durability, while the decorative layer employs advanced technology to replicate various patterns. Lastly, the wear layer seals the image and flooring, ensuring resistance to stains and damage. Explore textures such as enhanced wood grain or embossed register, or opt for our custom styles to suit your preferences.
What are the Benefits of Laminate Floors?
Discover the abundant advantages of laminate flooring! This remarkable flooring option, an exquisite and cost-effective alternative to high-end choices like hardwood and tile, has gained immense popularity, particularly among active households. At Jack Laurie Home Floor Designs, we exclusively stock laminate flooring from industry-leading brands such as Floorcraft Maysville, ensuring your peace of mind. Our premium laminate flooring stands out because it is:
Exceptionally Durable: Crafted for long-lasting performance and resilience, withstanding the test of time.
Hygienic and Low Maintenance: Effortlessly maintained, offering a clean and sanitary environment.
Authentically Mimics Hardwood and Tile: Captures the elegance of hardwood and the sophistication of tile with striking realism.
Resistant to Scratches and Water: Equipped to endure daily wear and tear, repelling scratches and resisting water damage.
Budget-Friendly: Offers an affordable alternative to traditional flooring options, without compromising quality.
Diverse in Style and Color: Presents a wide array of styles and color choices to match your unique preferences and decor.
Experience the boundless benefits of laminate flooring and transform your space with unmatched quality and elegance.
What Types of Laminate Flooring Are There?
Laminate comes in two styles - laminate wood flooring and laminate tile flooring. Both styles offer an affordable but high-end look that will freshen up any space in your home. Learn more about the laminate flooring styles:
Laminate Wood Flooring mimics the look of hardwood flooring, but it is more durable and is easier to maintain. This type of laminate is made to look like your favorite wood species, such as mahogany and oak. Its high-quality photogenic layer and clear coating on top allow you to see the image of wood beneath.
Laminate Tile Flooring replicates the beautiful appearance of real stone flooring at a lesser cost. Our selection of laminate resembles different types of tile flooring, such as porcelain and ceramic.
Professional Laminate Flooring Installation Services
Rely on us to install your new laminate flooring! Our expert flooring installers have the precision, skill, and years of experience so that you can rest assured. Once you choose your new laminate, we will work with you to schedule a time to perform the installation that works with your schedule. Whether upgrading the floors in one room of your home or laying new laminate flooring all throughout, take advantage of our competitive rates and fast installation services.
With our help, you never have to worry about your flooring renovation. Our promise of a quality job is backed by some of the best guarantees in the industry, including our Ultimate Confidence Guarantee. We promise that should you be unhappy with your new laminate flooring, call us within 30 days of your installation, and we will replace it with a similar product at no additional cost.


Contact us to learn more about our laminate flooring selection and installation services. We proudly serve customers throughout Indianapolis, Carmel, Zionsville, Fishers, Westfield, IN, and the surrounding communities.