Luxury Vinyl Flooring in Carmel, IN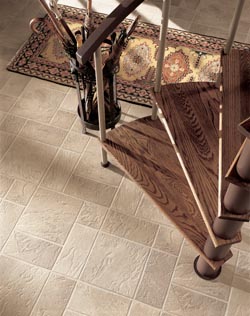 Are you tired of replacing your flooring every few years? Regular wear and tear can leave some flooring materials looking less than attractive. Plus, daily mopping or vacuuming can take up your free time, leaving you struggling to keep up. Upgrade your home's flooring and discover the difference our store's luxury vinyl flooring in Carmel, IN, can make in your approach to maintenance and cleaning.
Luxury vinyl floors from Jack Laurie Home Floor Designs are quickly becoming one of the most popular flooring options available. Beautiful, long-lasting, and totally dynamic, they're a great choice for any room in your home. Visit our showroom to explore your options for plank, tile, and other luxurious options. Be sure to ask about professional luxury vinyl flooring installation when you speak with our showroom team.


Explore Stylish & Durable LVT Products
Stop stressing over flooring maintenance – instead, skip the hassle with luxury vinyl tile, or LVT. This durable material resists scratches and nicks, and unlike other flooring products, it stands up to the test of time. Everyday foot traffic isn't a problem for LVT, as it is coated with UV-cured urethane, which gives it extra scuff-resistance. Read on to find out more about your options for vinyl tile and plank products.
Luxury Vinyl Tile: Simplify your cleaning routine with luxury vinyl tile flooring, a popular option for kitchens and bathrooms. This stylish flooring is made to resemble high-end floors such as natural stone and slate tile. In addition, this low-maintenance product resists dirt and moisture better than other materials; this makes it a reliable and easy option for any busy household.
Luxury Vinyl Plank: Hardwood is one of the most popular flooring materials in the world, and it's easy to see why. Its unique, natural beauty has made it a classic option for many homeowners; however, its price isn't ideal for everyone. Thankfully, you can bring home the distinctive charm of hardwood without paying the full price. Opt for luxury vinyl plank and get the look without compromising on your budget.


We Offer Professional Luxury Vinyl Flooring Installation
Make another great choice for your home by opting for professional installation services. Our flooring experts recommend you let our contractors install your new luxury vinyl floors; this enables us to guarantee their quality and performance for years to come. Our technicians will handle your new products with the care they deserve, installing them to your complete satisfaction.



Contact us today to find out more about the benefits of luxury vinyl flooring. We serve homeowners in Carmel, Indiana, as well as those in Fishers, Zionsville, Noblesville, and the surrounding areas.