Tile Flooring in Indianapolis, IN
At Jack Laurie Home Floor Designs, we carry a stunning selection of tile flooring in a variety of colors and patterns for you to enjoy in any room of your home. Adding tile to your home is a great way to increase your home's value, refresh the appearance of an outdated room, and more. Our flooring store carries a large selection of ceramic, porcelain, and stone tile products at our showroom in Indianapolis, IN.
The possibilities are endless when it comes to tile flooring. From beautifully white ceramic tile to patterned porcelain, our tile products come in numerous stylish colors and patterns for you to choose from. Our friendly and knowledgeable flooring associates are always happy to help you make your flooring selection. Our goal is to help you find a durable tile that will complement your unique design preferences and performance needs. From selection to installation, we're here to help you every step of the way!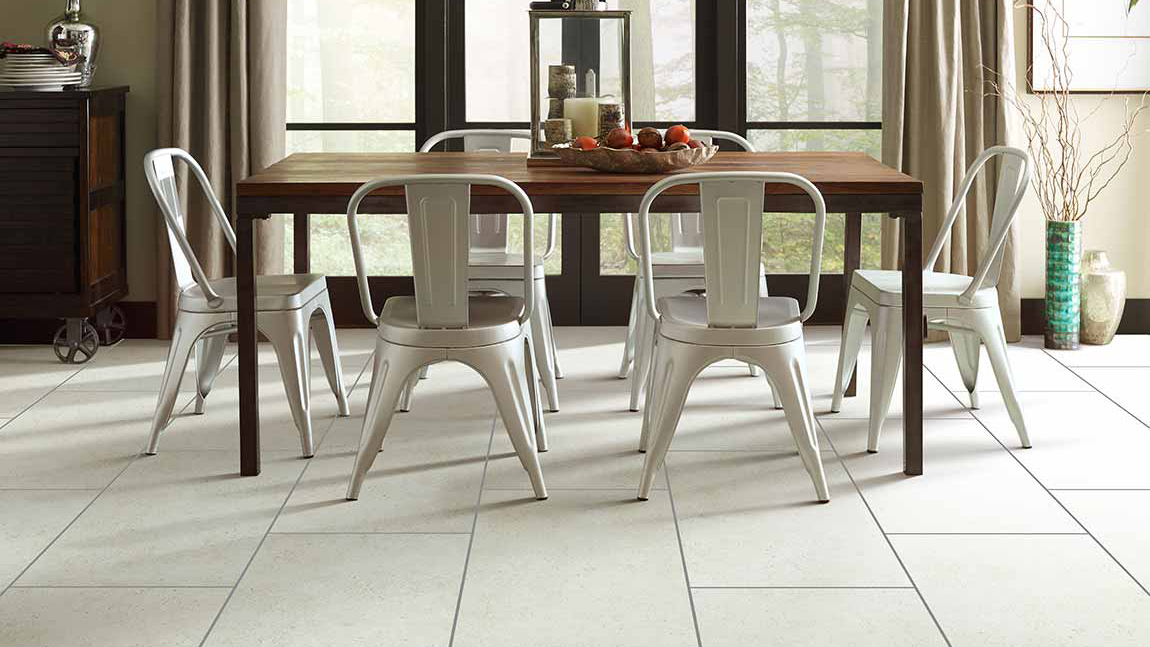 Your Guide to Tile Flooring
Ceramic
Crafted from a heating and cooling process using kiln-fired clay, ceramic is one of the most popular tile products for both flooring and backsplash designs. While most ceramics have a glossy, glazed finish, there is also non-glaze tile flooring that contains a pattern that helps prevent slippage underfoot. While most ceramic flooring tiles can be used as a backsplash, tile that has intentionally been created for walls cannot typically be installed on the floor.
Porcelain
Porcelain is created using a similar method as ceramic, but it's kiln-fired clay requires a longer heating period. As a result, the finish is denser and more durable than its ceramic equivalent. Porcelain tiles can typically be used both indoors and outdoors, which makes the product much more adaptable. Additionally, finer clays are typically used in the composition of this beautiful tile product.
Stone
Stone tile is one of the best options for outdoor flooring as it can withstand intensive natural elements. Our stone tile selection is perfect if you are looking for a more natural or rustic design theme. Marble, travertine, slate, and granite are just a few of the raw materials that are used to make our stone tile.
Wood-Look Tile
Wood-look tile is an increasingly popular, contemporary style that is created with either ceramic or porcelain materials. Homeowners can now enjoy any species of wood in the design of wood-look tile with the stability and moisture-resistance of a tile floor. Never fear warping, staining, or damage that can affect hardwood when you invest in these stunning tile selections. From birch to oak and mahogany shades, wood-look tile is a great hardwood alternative for bathrooms, kitchens, basements, or any room in your home.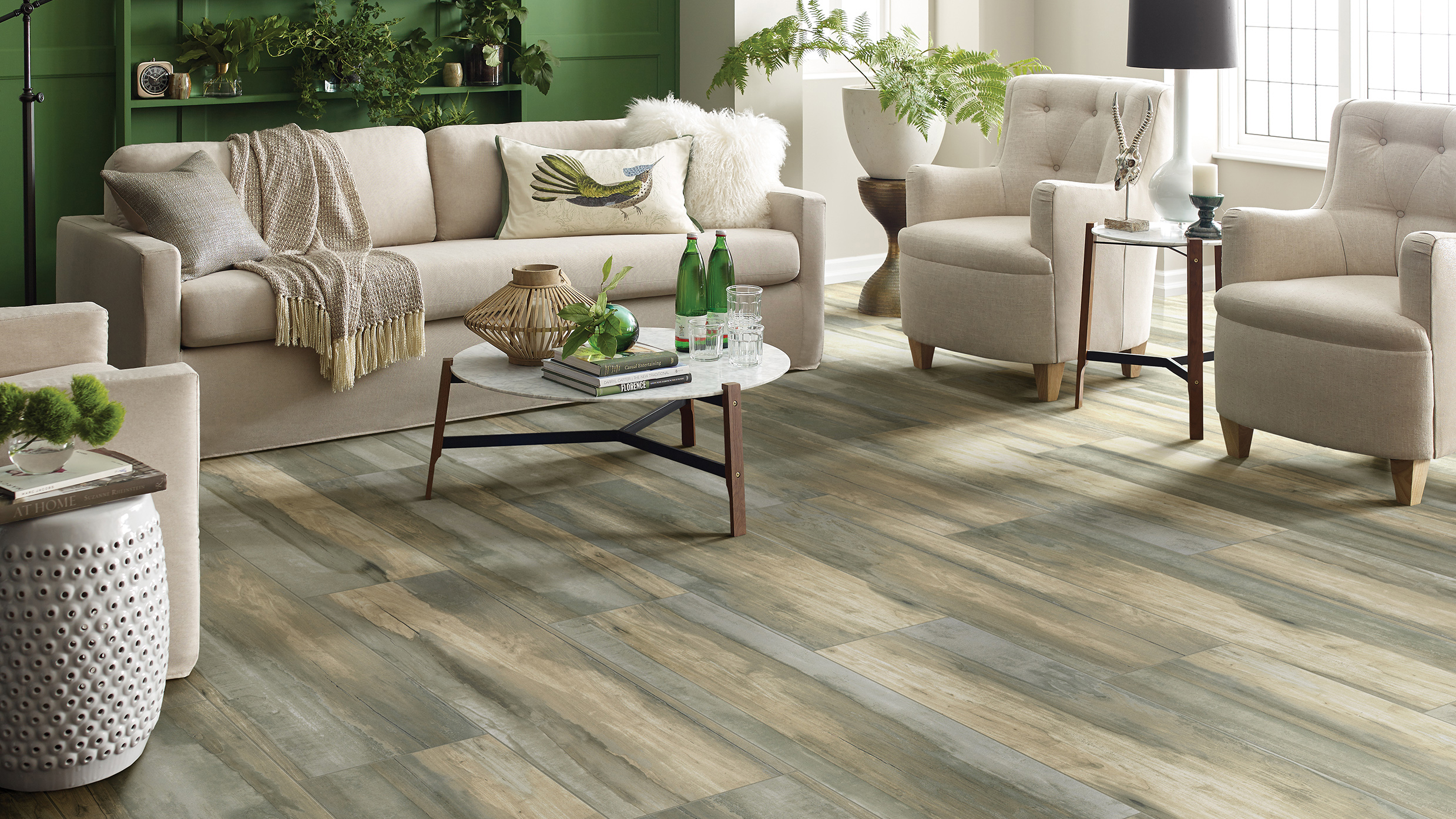 Keeping Your Tile Floors Clean
Homes with active families and pets will benefit from how easy it is to clean and maintain tile flooring. Tile floor repels allergens, pollen, and dander, providing seasonal relief. Standard cleaning can be done with a weekly wet mop and regular sweeping or vacuuming. For a heavy-duty clean, strong solution all-purpose cleaner can be used on glazed tiles, while unglazed tiles can be treated with paste, water, and scouring powder. We recommend consulting your tile's warranty before using cleaners with harsh chemicals as they could damage your tile's finish.
Professional Tile Flooring Installation
Turn to our team of installation experts at our store to ensure all of your flooring needs are completely satisfied. Make the right choice for your new tile flooring investment by requesting professional installation services. You want your new tile floor to last for years to come. That's why it's well worth it to utilize our expert installers. We have the equipment and the expertise necessary to ensure every tile floor we lay offers the best of beauty and function for years down the line. Our team performs all installation jobs quickly and without sacrificing quality. We always leave you with flawless tile floors that enhance the aesthetics of your home.
When you trust us with your flooring installation, our promise to you is to install a long-lasting tile floor whose beauty can withstand the test of time. Trust our experts to use the best care and installation methods. All of our tile products are covered by industry-leading warranties, including our Ultimate Confidence Guarantee.


Contact us to learn more about our tile flooring selection and installation services. We proudly serve customers in Indianapolis, Carmel, Zionsville, Fishers, and Westerfield, IN, as well as the surrounding communities.