Transformative Wood Look Tile in Carmel, IN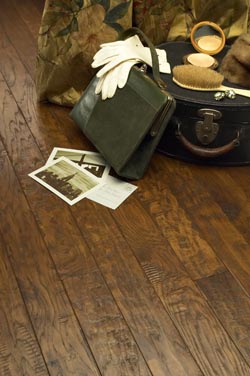 Step out of the ordinary by shopping at Jack Laurie Home Floor Designs. We carry the latest styles from the nation's most trusted brands, making it easy for you to refresh your rooms and increase your property value. When you're planning to update wet areas like your kitchen, bathroom, entryways, and so on, we recommend checking out our collection of wood look tile in Carmel, IN.
People love the look of wood flooring, but it isn't suitable for rooms that are exposed to moisture; the wood planks swell and contract, creating gaps over time. Since tile isn't nearly as absorbent as wood, it makes a great alternative. Furthermore, we carry special tile planks that are designed to closely replicate the appearance and texture of genuine wood planks. In fact, many people cannot tell the difference without close examination.
Stop by our showroom today to see our collection of wood-alternative tile with your own eyes. We look forward to helping you find the ideal wood plank porcelain tile or ceramic tile product to transform your room.
Limitless Design Potential
Do you love the light, welcoming attributes of maple and birch? Are you more attracted to robust, dark wood species such as walnut and teak? Perhaps you're interested in something with an iconic hue like cherry and mahogany. No matter what you're looking for, there is a tile product to match it.
Thanks to our wide selection of wood plank ceramic tile and porcelain tile, there is something for every shopper at our store. We welcome you to explore our website and our showroom to discover the limitless design potential of these surfaces.
For those who aren't confident in their interior design skills, our team members are here to help. We're happy to answer any questions you may have about our surfaces and enjoy making recommendations tailored to your specific construction or renovation project. Simply talk to us about your stylistic preferences, performance expectations, and price range, and we'll connect you with your ideal porcelain or ceramic wood tile product.
Long-Lasting and Easy to Clean
Perhaps the two biggest benefits of tile are its longevity and low-maintenance nature. Tile is built with tough materials, so it is scratch resistant and easily withstands heavy foot traffic. Furthermore, it doesn't require much in the way of maintenance. Sweeping, mopping, and grout cleaning will keep your tile floor looking like new decades after it is installed. Learn more about the benefits of tile by consulting with our store staff.

Contact us for more details on our wide selection of wood-alternative flooring. We proudly serve clients from throughout Carmel, Zionsville, Fishers, and Westfield, Indiana, as well as the surrounding areas.